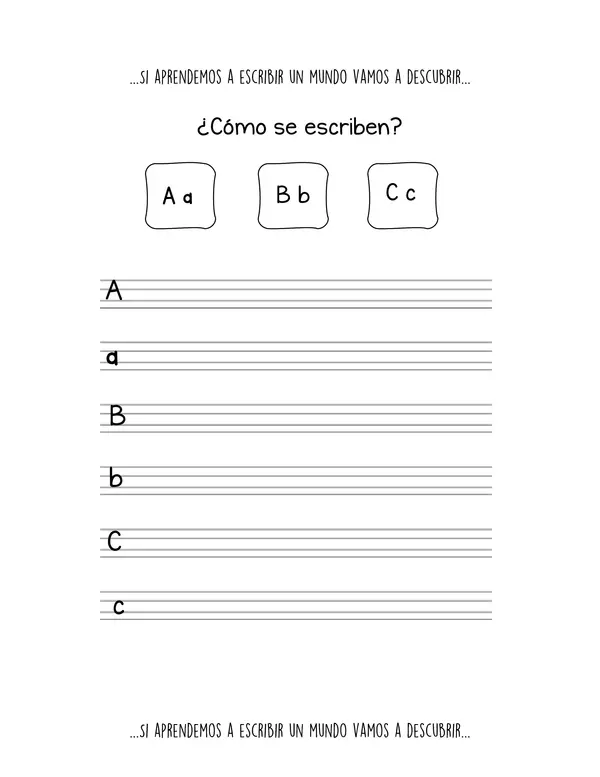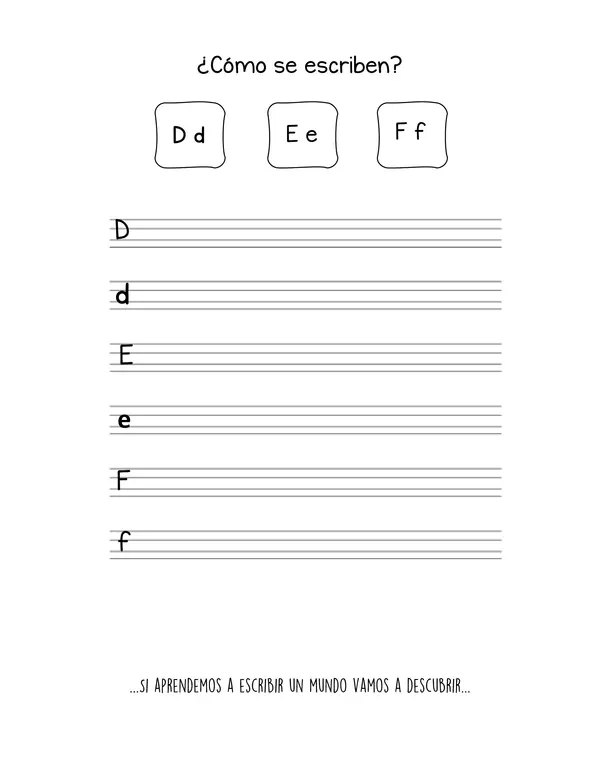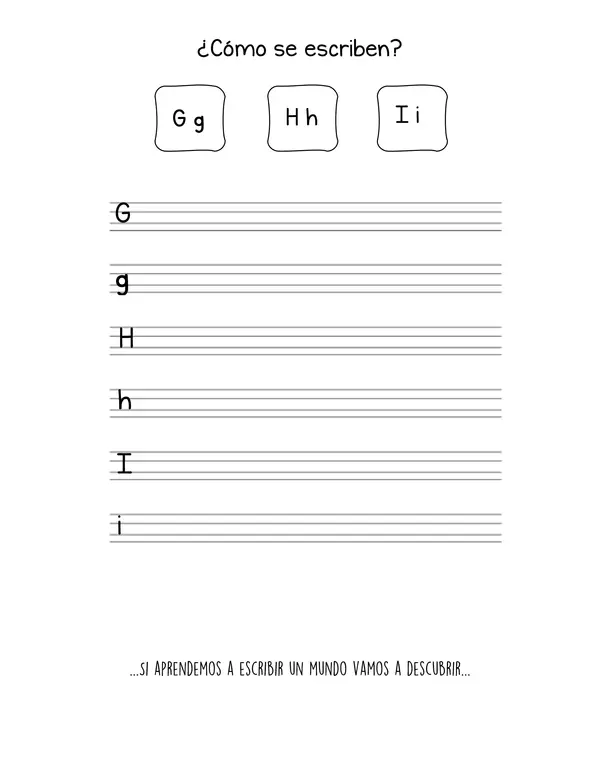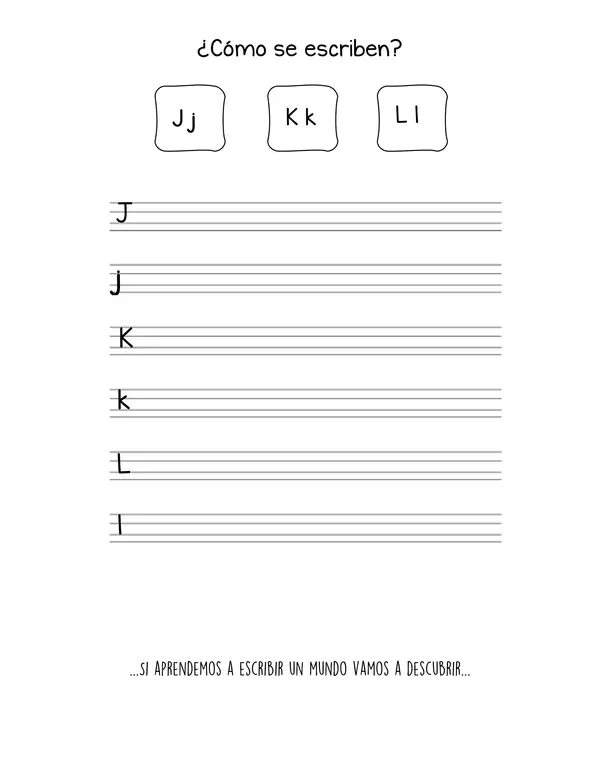 Free!
| | |
| --- | --- |
| Rating | 4.5 out of 5 (2 reviews) |
| Downloads count | 97 |
| Resource type | Worksheet |
| Recommended age | 6 - 8 years |
| File information | pdf, 9 pages, 124 KB |
Download
¡Les traigo un conjunto de guías muy simples para reforzar la caligrafía en letra imprenta!

Es muy importante que los niños visualicen el grafema con el fonema de cada letra, para esto hice estas guías. A modo de repaso y de cierre, los niños hacen 1 guía que contiene 3 letras (mayúscula y minúscula).

Lo hice en el orden del abecedario para que se familiaricen y les haga más sentido al momento de aprendérselo.

También lo pueden usar a modo de cuadernillo o de reforzamiento para niños con dificultades en su letra y motricidad.

¡Espero que les guste!

--- Si aprendemos a escribir un mundo vamos a descubrir---



Veronica Roehrs
veroroehrs
- -
edit review
* This teacher didn't use the resource with students
Me encantó, lo usé con mi curso para trabajar la escritura, es rápida de hacer y te ayuda a practicar el correcto uso del espacio y tamaño de la letra.