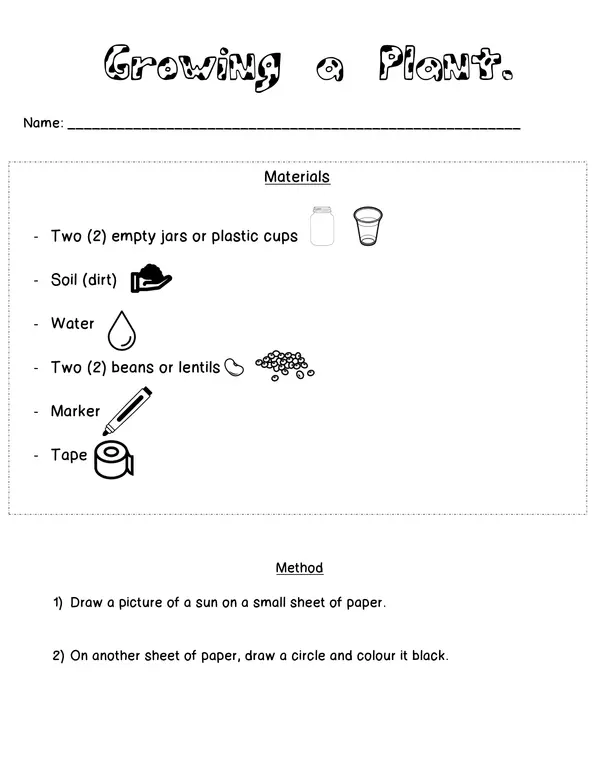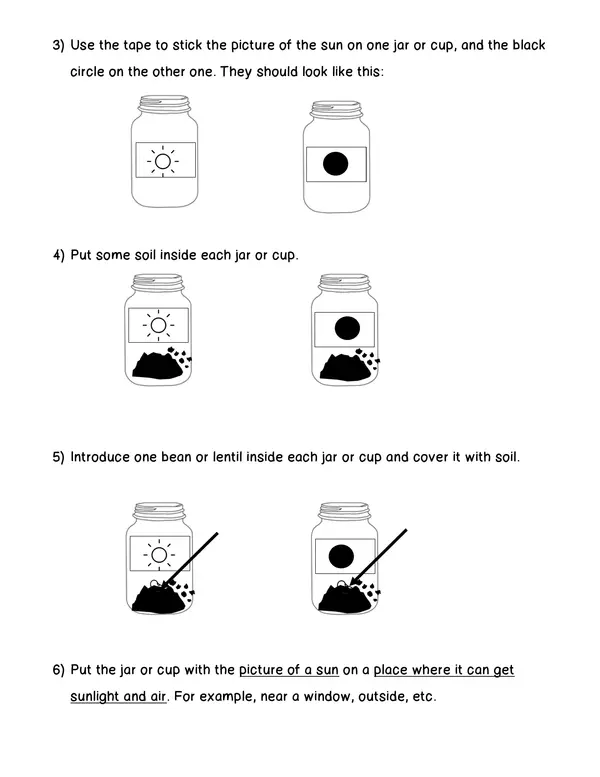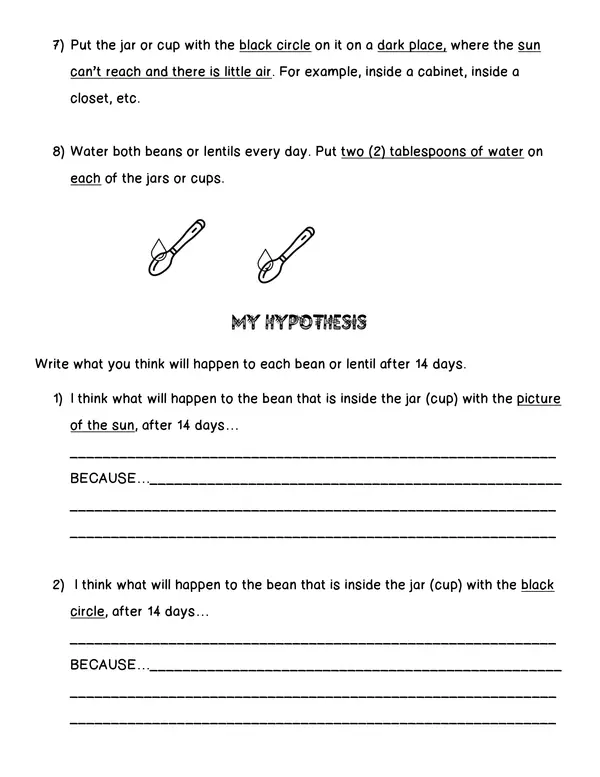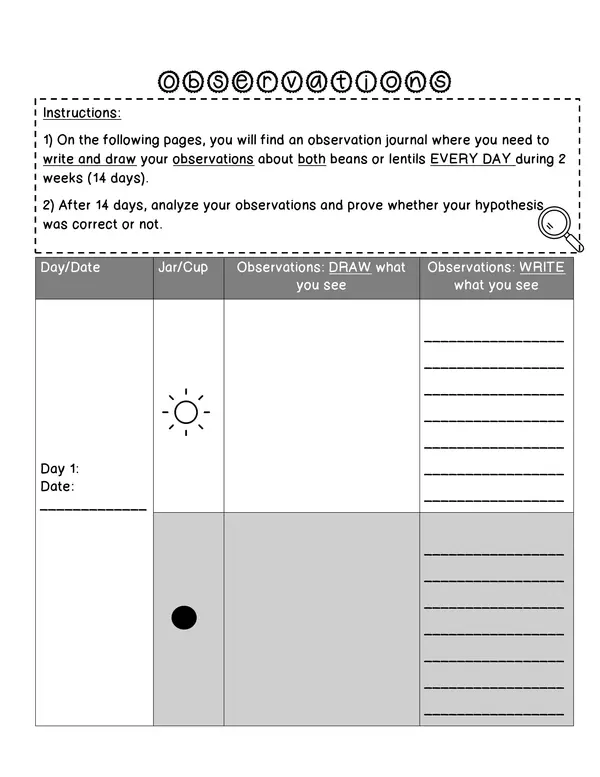 ProfeCoins
20
| | |
| --- | --- |
| Resource type | Project |
| Recommended age | 8 - 11 years |
| File information | pdf, 10 pages, 310 KB |
Download
CN03 OA01: Observe and describe what plant need to survive, through experimentation, and relate this with its parts and structure. 

CN03 OA: Observe and describe some changes that plants go through during their life cycle (germination, growth, reproduction, among others).

On this project, students get in the role of Scientists and follow every single step of the Scientific Method, in a guided way. They ask a question (guided), formulate an hypothesis (guided) and plant two seeds and expose them to different environments. They have to observe them and record their observations on a chart. Finally, they establish a conclusion and finally they do a final reflection. 

For younger children this project needs to be constantly guided by the teacher.


There are no comments yet, write one yourself!