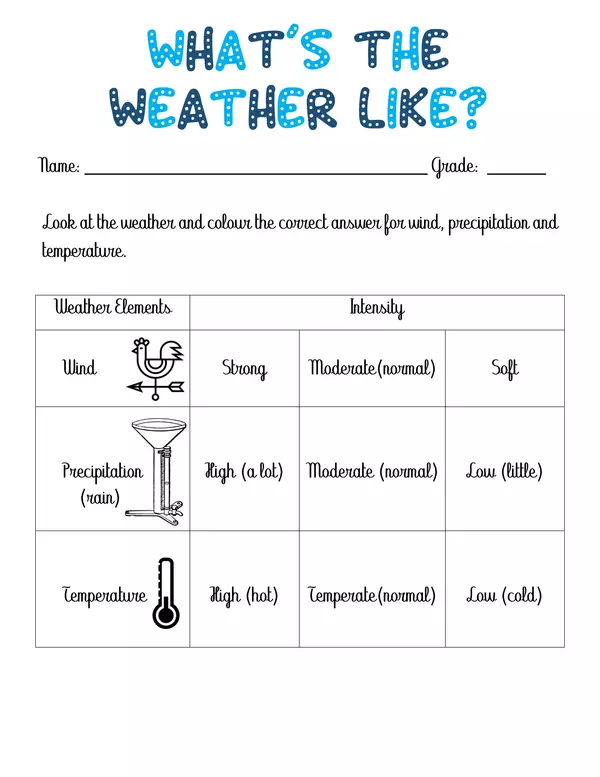 ProfeCoins
10
| | |
| --- | --- |
| Resource type | Worksheet |
| Recommended age | 6 - 8 years |
| File information | pdf, 1 pages, 126 KB |
Download
CN02 OA13: Measure some weather characteristics by building or using instruments such as wind vane, rain gauge and thermometer. 

Before doing this worksheet, it is suggested that, in a previous class, students can build a rain gauge (you can find a video that explains how to make a rain gauge in the following link https://www.youtube.com/watch?v=jwo2XGBABpY ), so students can really experience the use of this instrument. They really enjoy doing it, and they enjoy even more when they use it and learn how much rain fell during a day or during a week.

On this worksheet, students need to look at the weather, measure some of its characteristics and record it on the worksheet.


There are no comments yet, write one yourself!