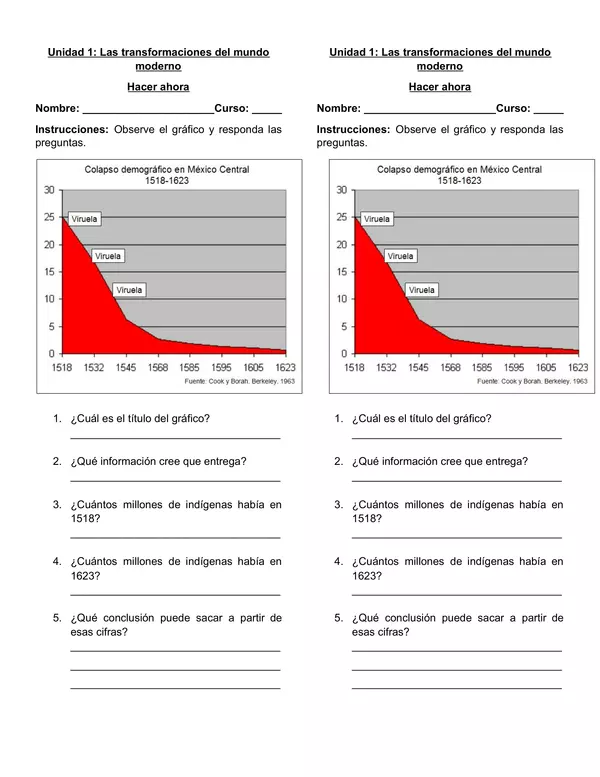 ProfeCoins
5
| | |
| --- | --- |
| Rating | 1.0 out of 5 (1 review) |
| Downloads count | 4 |
| Resource type | Activity |
| Recommended age | 13 - 14 years |
| File information | Private link to drive.google.com |
Download
Les comparto el "Hacer ahora" de la clase de la disminución de la población indígena como una de las consecuencias más importantes del proceso de Conquista en América.
Los estudiantes deberán analizar un gráfico para luego responder cinco preguntas.
Las respuestas esperadas de los estudiantes las encontrarán en la planificación completa de la clase, disponible
aquí
. 
Alberto Antonio Concha Vallejos
albert.concha
- -
edit review
* This teacher didn't use the resource with students
Amiga, el link no funciona, dice "No se puede abrir el archivo en estos momentos. Comprueba la dirección e inténtalo de nuevo." Te agradecería que lo puedas solucionar, por favor.