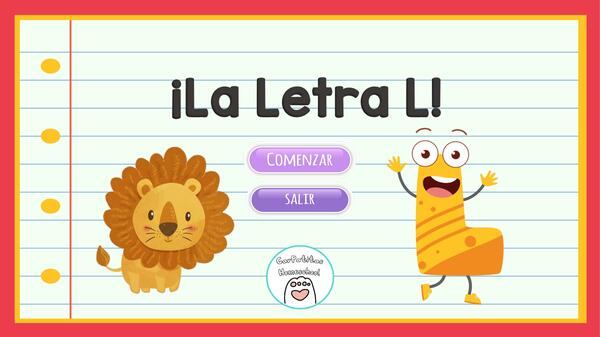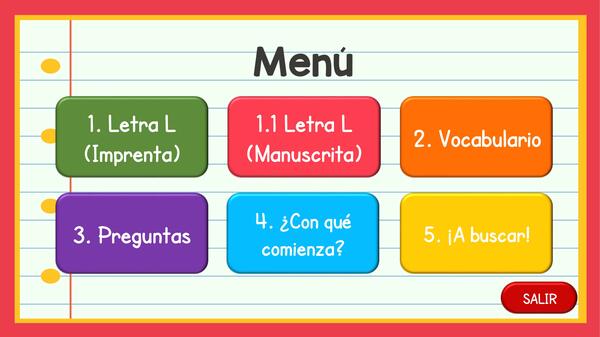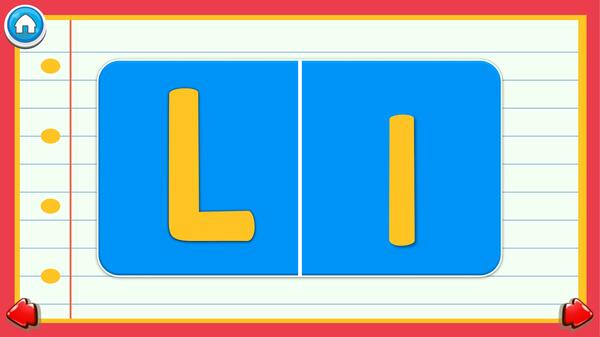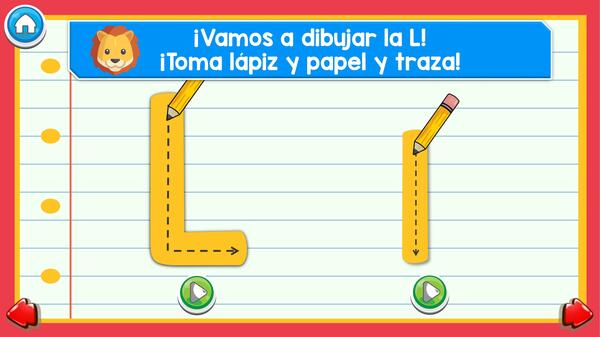 ProfeCoins
30
| | |
| --- | --- |
| Rating | 5.0 out of 5 (1 review) |
| Downloads count | 7 |
| Resource type | Lesson |
| Recommended age | 4 - 7 years |
| File information | ppsx, 52 pages, 14 MB |
| Comments count | 1 |
Download
PowerPoint interactivo (ppsx no editable) con 6 actividades de la Consonante L.
*Importante:  este recurso no funcionará de forma correcta en Diapositivas de Google, ya que no se verán los efectos o sonidos de la manera que fue diseñado*


Incluye:
Letra L: tres diapositivas con el grafema y fonema L (con audio) + combinaciones con las 5 vocales + escritura imprenta de la letra L. 
Grafema, fonema, escritura versión en manuscrita.
Vocabulario: diapositivas con 1 palabra escrita y graficada. palabras que comienzan, contienen y terminan con L.
Preguntas: 8 diapositivas con preguntas con tres alternativas cada una. Las preguntas son tales como "¿que verdura comienza con L?", "¿qué letra representa el sonido L?"
¿Con qué comienza?: 5 láminas con 1 palabra en cada una con la sílaba inicial incompleta. Se presentan las 5 sílabas con L como alternativas.
¡A buscar!: 7 diapositivas como mini juegos para reforzar lo aprendido: encuentra las 3 l minúscula y las 3 L mayúscula, ¿cuántas L ves?, ¿qué comienza con L?, etc.
Hide comments
View all (
1

)
Hide reviews
Profesora Joselita
profe.joselita
- -
edit review
* This teacher used this resource with 5 to 7 year-old students
Estimada Carpatitas, como siempre un agrado utilizar sus recursos, a l@s estudiantes que les realizo clases particulares les facinó. Muchas gracias por su profesionalismo y entrega al crear recursos. Debo decir que soy una Carpatitas lover.
View all (
1

)