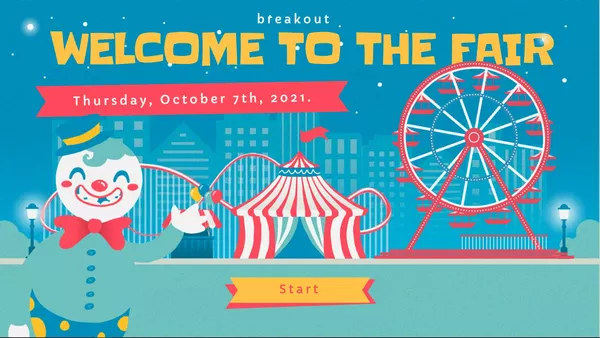 Free!
| | |
| --- | --- |
| Rating | 5.0 out of 5 (1 review) |
| Downloads count | 72 |
| Resource type | Activity |
| Recommended age | 5 - 10 years |
| File information | Private link to view.genial.ly |
| Comments count | 3 |
Download
Hello, teachers!

Esta actividad es un escape room con saludos, despedidas y frases de cortesía para verificar que los alumnos comprendan el significado y la aplicación de estas frases en inglés. 

Los alumnos van ganando un juguete virtual al superar cada una de las cuatro actividades. Sugiero entregar una insignia o un sello al finalizar la actividad. Al juntar determinado número de sellos, se pueden otorgar ciertos privilegios a los alumnos, tales como: una película, 10 minutos de tiempo de relajación (en el que los alumnos eligen una actividad para desarrollar como leer, jugar un juego de mesa, etc), una clase en el patio, un viernes de pijamas, etc. 
Hide comments
View all (
3

)
Hide reviews
daniela_teacher
daniela.rojas
- -
edit review
* This teacher didn't use the resource with students
Aún no uso, tengo pensado usarlo en mis clases particulares. Pero el material se ve excelente y fácil de usar.
View all (
1

)