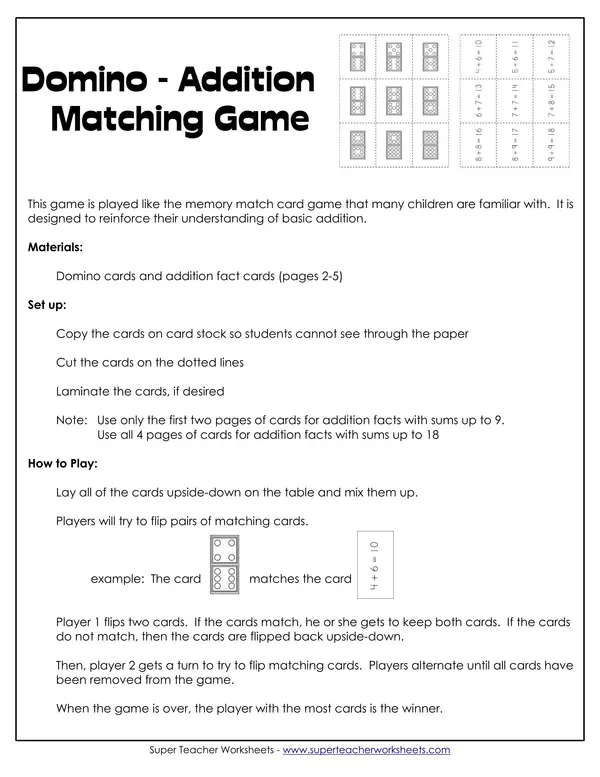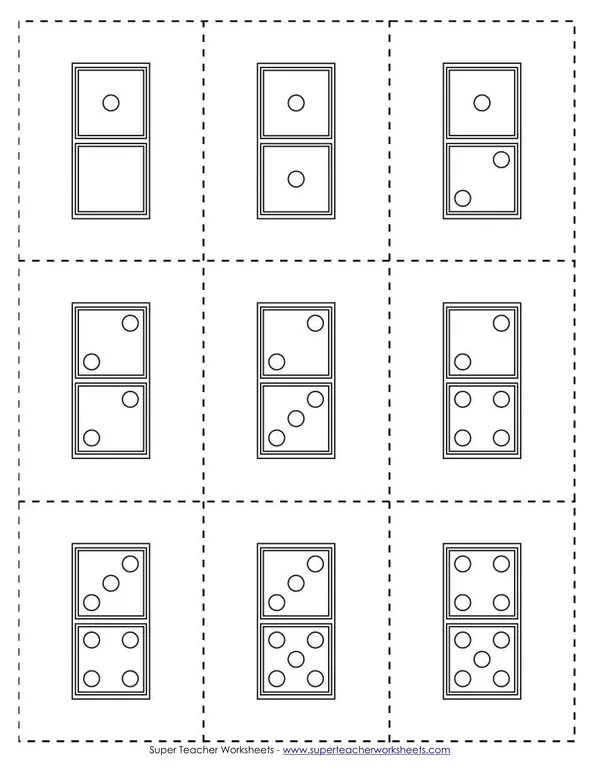 ProfeCoins
5
| | |
| --- | --- |
| Resource type | Activity |
| Recommended age | 6 - 7 years |
| File information | pdf, 5 pages, 290 KB |
Download
What a fun game to play! The classic memory match game, only this time, it helps us to work on addition with visual representation and the addition fact.
Instructions for the teacher:
-Print the first 2 pages of dominoes and addition facts to practice sum up to 9.
-Print the 4 pages of dominoes and addition facts to practice sum up to 18.
-I always recommend to cut only the boarders and paste them on construction paper. After that I cut each card and laminate it so they can last.
-Make as much copies as groups of students.
-Keep the cards organize separating them with clips or elastic bands.
Instructions for the game:

-Divide the classroom in groups of 3-4 students, give each group a set of cards.
-The students have to lay all of the cards upside-down on the table and mix them up.
-For deciding on which students start, I usually use different techniques (e.g: the oldest on the group, the one with the closer birthday, the one with fewer siblings, the one with more pets, etc) or they can choose.
-Each turn the student have to pick 2 cards, if they get a matching pair they keep it, and if not, they have to return the cards to the group.
The student with more pairs wins!
Disclaimer: I downloaded this resource from
superteacherworksheets
with a paid account.
There are no comments yet, write one yourself!