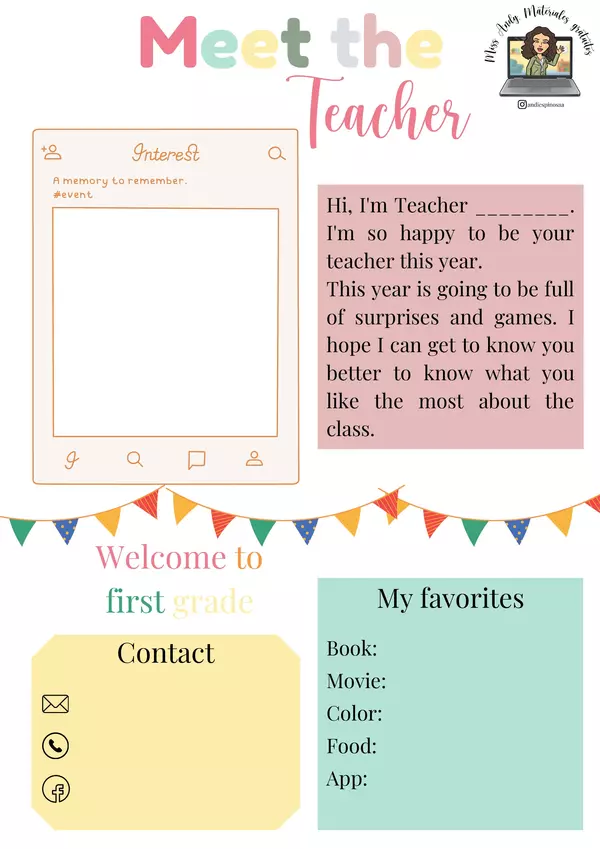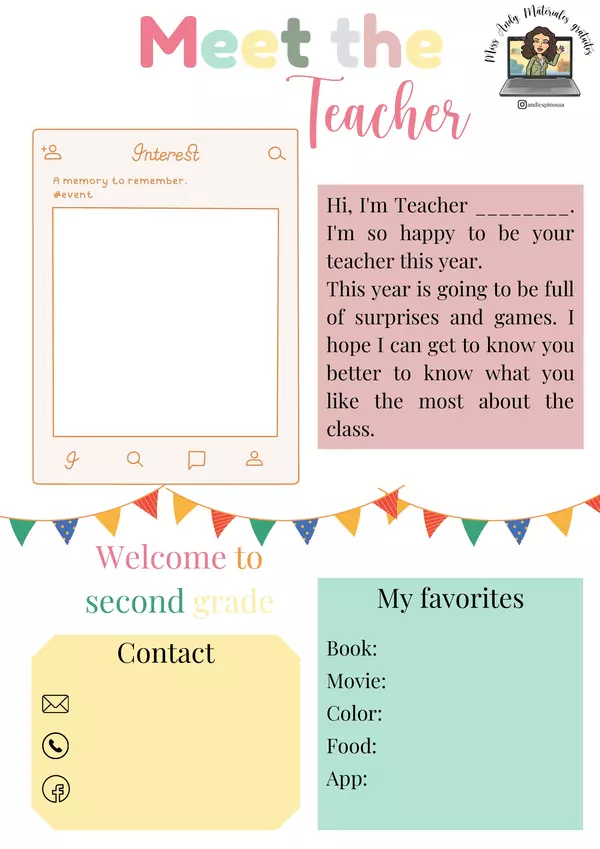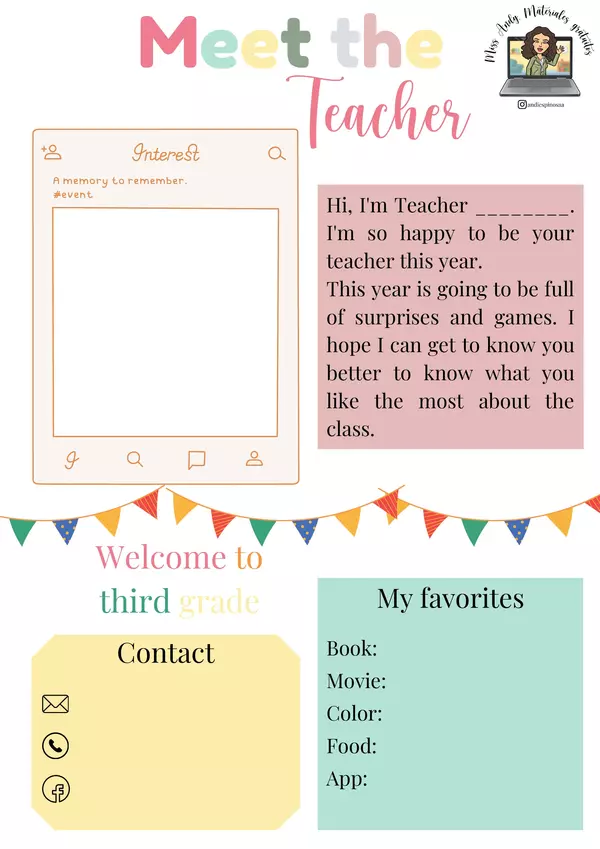 ProfeCoins
1
| | |
| --- | --- |
| Rating | 5.0 out of 5 (1 review) |
| Downloads count | 39 |
| Resource type | Lesson |
| Recommended age | 6 - 18 years |
| File information | pdf, 6 pages, 378 KB |
| Comments count | 6 |
Download
FORMATO EN INGLÉS  

"Meet the teacher" es un formato para enviar por línea a tus alumnos y padres de familia para que conozcan más de ti en cuanto a cómo luces físicamente y qué es lo que te interesa para el nuevo ciclo escolar. 

El formato incluye espacio para colocar tu fotografía, mensaje predeterminado en donde podrás escribir tu nombre con tu app de PDF, espacio para escribir tus medios de contacto y espacio para compartir tus cosas favoritas. 

Al descargar el PDF descargas las hojas de primero a sexto grado de primaria, elige la que mejor te convenga. 
Hide comments
Miss Andy
andiespinosaa
@aldo Se puede editar desde el programa que usted tenga de PDF, o también puede convertir el archivo a word para editarlo.
View all (
6

)
Hide reviews
Barbara Aragon
babs23
- -
edit review
* This teacher used this resource with 7 to 8 year-old students
Muy buen recurso de integración para el primer día, accesible, nos genera pautas e ideas para romper el hielo.
View all (
1

)